First, everyone is welcome.
As you know, an enduring marriage is not created by law or ceremony and no government functionary, Minister or prelate can promise to make you one. Marriage is created in the hearts of two human beings; grows by loving, caring and sharing. Marriage thrives when a couple supports and believes in each other in the presence of life's inevitable adversity.
Each individual has a right to find harmony and balance while traveling his or her unique path upon life's Grand Journey.
My Marriage Ceremony fee normally starts at $450 and varies depending upon the location of your wedding venue, the time, and day of the week. Discounts apply to active duty military personnel and special circumstances e.g weekday ceremonies. If you ask me to get into a hot air balloon or conduct a sunrise ceremony, I am ready but we need to talk .
Phone and video conferences are free and without obligation.  I ask for a deposit when you ask me to save your date.
If you recruit me to conduct your rehearsal an additional charge applies. This expense is usually avoided by my providing you a copy of my Rehearsal Roadmap and doing some coaching when we meet in person.
This ceremony fee includes:
A rough draft ceremony and virtual library of optional vows, affirmations, ring exchanges, readings, prayers, blessings, interfaith options and enhancements.
 The wide range of optional vows and affirmations provides a helpful platform for you and I to compose your unique, meaningful vows without "reinventing the wheel".
Our meeting on line and in person to get acquainted and share ideas.
Telephone calls, video conferences and e-mail correspondence to compose and then "fine tune" your ceremony.
Traveling to and performing your ceremony at your location.
A foil paper Commemorative Marriage Certificate (shown in photo on right).

Filing your Marriage Certificate with the County Recorder.
Your choice of enhancements including but not limited to:

Unity Candle
Flower Blending
Sand Blending
Statement of Support
Gift of roses to moms
Wine Sharing
Water sharing
Blessing of Hands (several versions)
Breaking of the Glass "Mozel Tov"
Signing of the Ketubah
Parents' Blessing
Remembrances (recommended for your program)
Your favored Prayer or Blessing
Philippine traditional, veil, cord and coin ceremonies
Hand Fasting
Lariat Ceremony
Testimonials
Below are just a few of the testimonials many happy couples have shared with the Palm Desert Wedding Minister. For even more reviews and photos, visit my page on Wedding Wire. The Palm Desert Wedding Minister is devoted to making your special day as unique as you are — but don't take our word for it, read theirs. When you're ready, get in touch.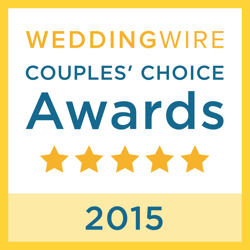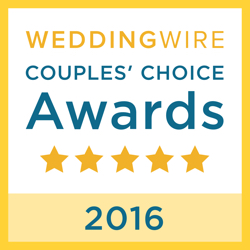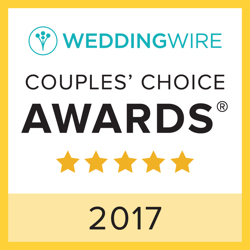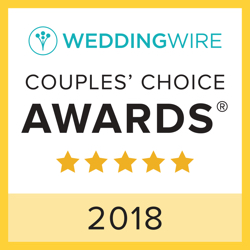 Tom, We want to express our gratitude for the WONDERFUL job you did at our ceremony a few weeks ago. Everyone has commented on how great you handled the fainting situation with our best man and how heart-felt your words were during each part of the ceremony. We really appreciate all of the prep work you did to help make our wedding so wonderful! — Cortnee & Chris, 2007
Dear Judge Lang, Jose and I want to sincerely thank you for performing such a beautiful ceremony. We have received nothing but complements about what a lovely ceremony we had. Thank you so much for your kindness, patience and most of all making our wedding memorable. We will always think of you fondly. — Ilana and Jose, 2002
Dear Judge Lang, Thank you so much for doing our ceremony. It was exactly how ewe hoped it would be. All the guests had nice compliments regarding the ceremony. Several guests commented that the ceremony was the nicest that they had attended. We appreciate your help in planning, composing, presentation/delivery of the ceremony. — Angel and Mitchell, August, 2008
Tom, We hope you realize how much we appreciate your help and special ceremony and how much it made a difference to our wedding day. Things happen for a reason and Chad finding you was obviously not by chance. We hope everything is good with you. Thank you again! — Chad & Lynn, Palm Desert, 2006
We had a very small wedding at La Quinta Resort, but even so I researched and chose vendors as carefully as if it had been for 200. I was very happy to have found Tom Lang. We put our wedding together on short notice with unusual circumstances. My fiancé was out of the country and he and Tom were not able to meet until the day before our wedding. Regardless, in that one hour meeting Tom got to know him and both of us so well that he was able—just overnight—to write the most lovely, personalized and perfect ceremony we could ever have asked for. He also just has the most wonderful voice (which many of our guests remarked on). Thank you, Tom, for all of your patience with us and our situation, and working so hard in just a few short hours to make our day special. You not only met but exceeded by far all expectations. I only wish our little do-it-yourself video had been able to pick up your beautiful words. — Jodi & Marco, La Quinta, 2013
Tom was fantastic! He is very flexible and is there to help in any way that he can. He did a wonderful job at our ceremony and was very helpful in the planning process. He emailed me the entire ceremony to review to make sure everything was perfect, and so we knew what to expect. He was always there to answer ANY of the millions of questions that I had, and was quick to respond to all of my emails. I would definitely recommend him, as your wedding will go smoothly, and will be PERFECT, as it should be! Thanks again, Tom, you were great! — Tracy & Rob, June, 2013